Ιατρικές βεβαιώσεις
Εξασφάλισε τις βεβαιώσεις που χρειάζεσαι με τον πιο εύκολο τρόπο!
ΒΡΕΣ ΓΙΑΤΡΟ
Κάρτα υγείας του αθλητή
Απόκτησέ την άμεσα για να μην χάσεις ούτε έναν αγώνα!
ΒΡΕΣ ΓΙΑΤΡΟ
Ask our specialists
Get answers to your health concerns. Submit your question anonymously and our specialists will help.
We got your question
We'll email you when a specialist replies.
We couldn't submit your question
An unexpected error occurred but we're working on it. Please try again.
How does it work?
Submit an anonymous question
We moderate your questions and send them to doctoranytime specialists
How does it work?
Get updates for your question
If you enter your email, we'll notify you when a specialist answers your question
How does it work?
Check the answers
Once your question receives an answer, we'll post it in the related doctoranytime sections
Question guidelines
Do

Provide details about your health concerns

Be short and to the point so specialists can give you a clear answer

Don't

Refer to people by name

Request price for services

Post offensive or abusive content
Ιατρική βεβαίωση για αθλητικές δραστηριότητες
Οι βεβαιώσεις από γιατρούς είναι απαραίτητες για να πιστοποιήσουν ότι είσαι σε θέση να αθληθείς χωρίς κίνδυνο τόσο για τον εαυτό σου όσο και για τους συναθλητές σου. Για να ξεκινήσεις δυναμικά τις νέες σου δραστηριότητες, σου εξασφαλίσαμε εμείς τα πιστοποιητικά που χρειάζεσαι.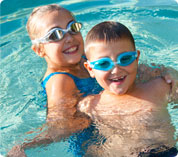 Back to school - Ιατρική βεβαίωση για μαθητές
Η αντίστροφη μέτρηση για την επιστροφή στα θρανία και τη καθημερινότητα έχει ήδη ξεκινήσει. Όλα έτοιμα για τη νέα σχολική χρονιά; Κλείσε ραντεβού τώρα και εξασφάλισε την ιατρική βεβαίωση που χρειάζεσαι για το σχολείο και τις εξωσχολικές σου δραστηριότητες, γρήγορα, εύκολα και οικονομικά!.
ΚΛΕΙΣΕ ΡΑΝΤΕΒΟΥ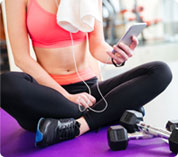 Back to reality - Ιατρική βεβαίωση για ενηλίκους
Ο Σεπτέμβριος, για πολλούς είναι ένας μήνας αλλαγών και οργάνωσης. Ήρθε η στιγμή να ξεκινήσεις τώρα το χόμπι που πάντα έθετες σε αναβολή. Για να μη σταθεί λοιπόν η γραφειοκρατία εμπόδιο στη νέα σου απόφαση, σου εξασφαλίσαμε τις ιατρικές βεβαιώσεις που θα χρειαστείς, για να κάνεις το χόμπι σου πραγματικότητα.
ΚΛΕΙΣΕ ΡΑΝΤΕΒΟΥ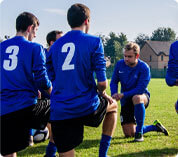 Κάρτα υγείας αθλητή
Η κάρτα υγείας αθλητή είναι υποχρεωτική για όλους τους αθλητές που διαθέτουν δελτίο σε σωματείο. Έτσι πλέον, η πιστοποίηση της υγείας των αθλητών καταγράφεται στη κάρτα υγείας και αποτελεί προϋπόθεση για τη συμμετοχή τους σε προπονήσεις και αγώνες. Εμείς σου εξασφαλίσαμε τη λίστα με τους πιστοποιημένους συνεργάτες μας γιατρούς που μπορούν να εκδώσουν την κάρτα υγείας αθλητή που χρειάζεσαι!
ΚΛΕΙΣΕ ΡΑΝΤΕΒΟΥ